Posted by: Adejoke
« on: April 28, 2021, 03:57:03 PM »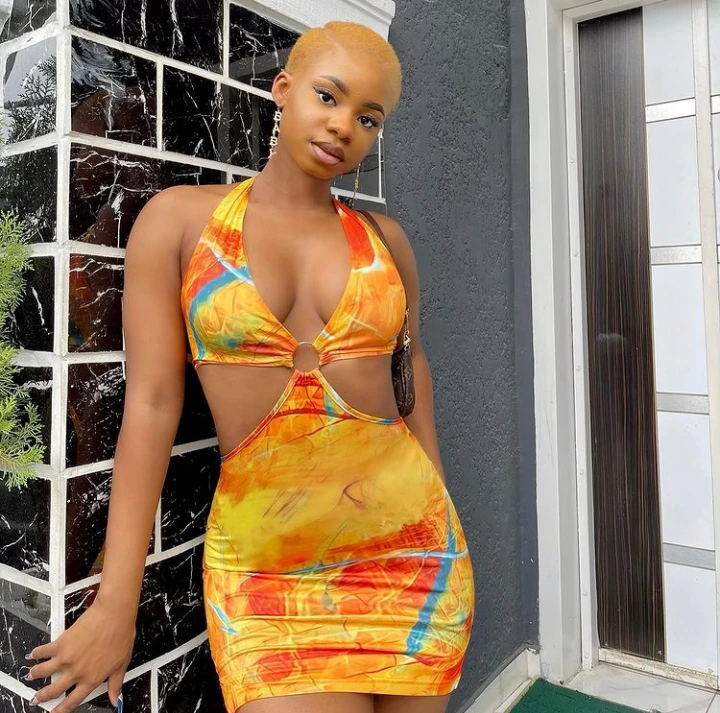 Fans of Nollywood actress Iyabo Ojo have criticized her after she shared some new photos of her daughter Priscilla Ojo rocking her new look.
The actress shared the photos which showed Priscilla looking different with a new haircut and in a strapped dress. Iyabo Ojo captioned the photos "See my Omalicha, bride price has increased"
It however seems that fans of the actress are not feeling Priscilla's look, neither are they feeling Iyabo Ojo's approval of her daughter's look.
As expected, friends and colleagues of the actress hailed her in the comments, saying that indeed the bride price must increase. Some fans also hailed Priscilla's beauty and new look.
However some fans are not here for this, they openly criticized Iyabo Ojo for enabling her daughter in many ways.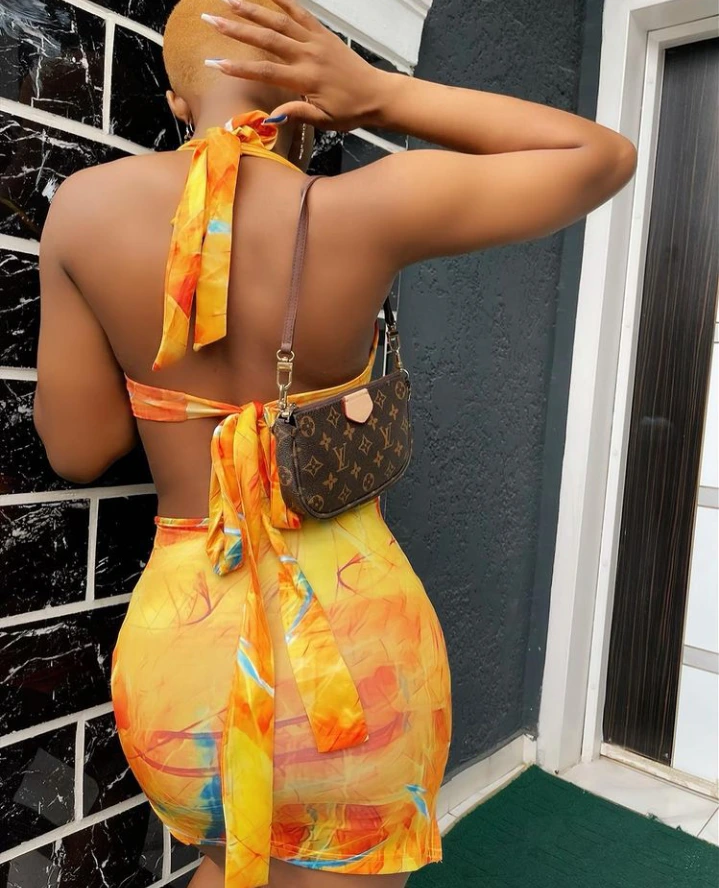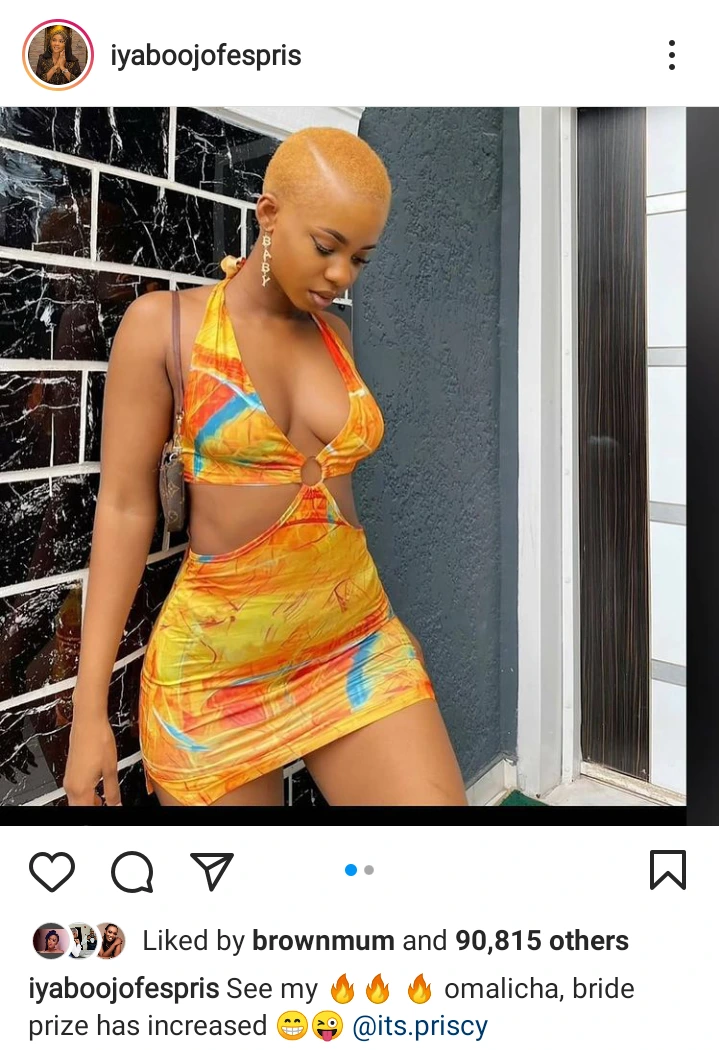 According to many of these irate fans, the bride price did not increase, rather it has reduced if she continues to dress this way.
"I'm your Dan ma but bride price didn't increase, it just reduced. She is half naked with a huge part of her body exposed, that in African culture doesn't increase bride price" @demooress2 commented.
Check out more critical comments on Iyabo Ojo's post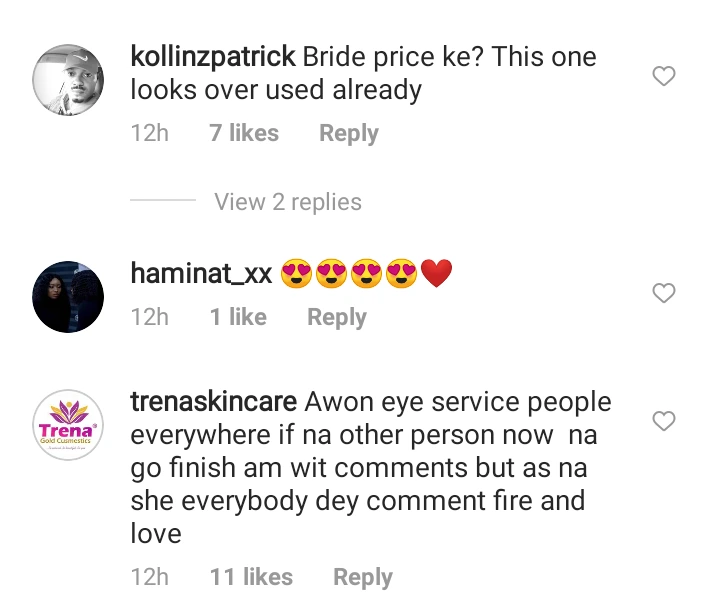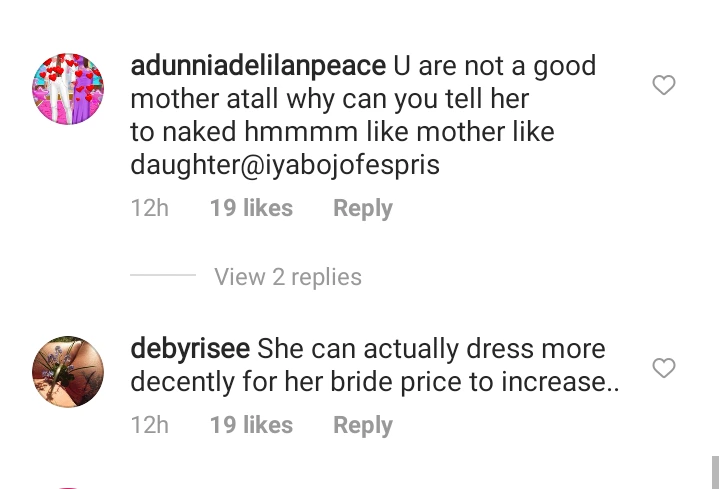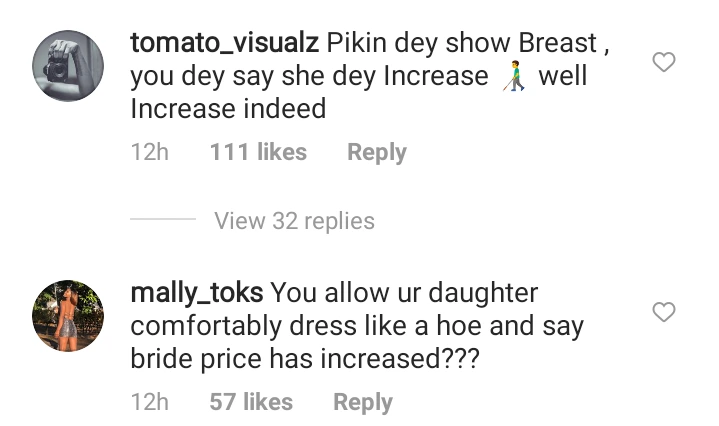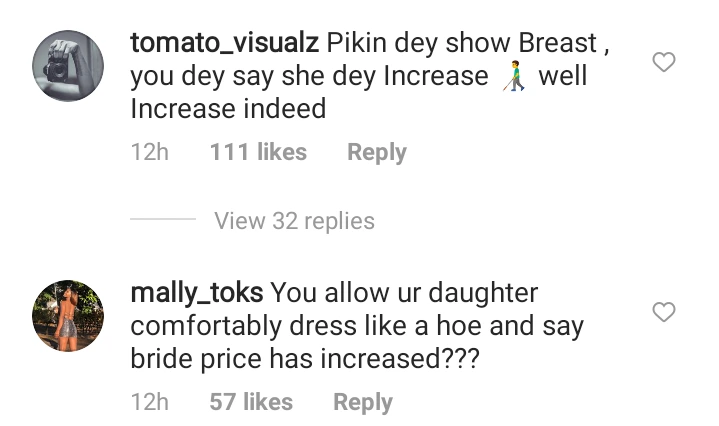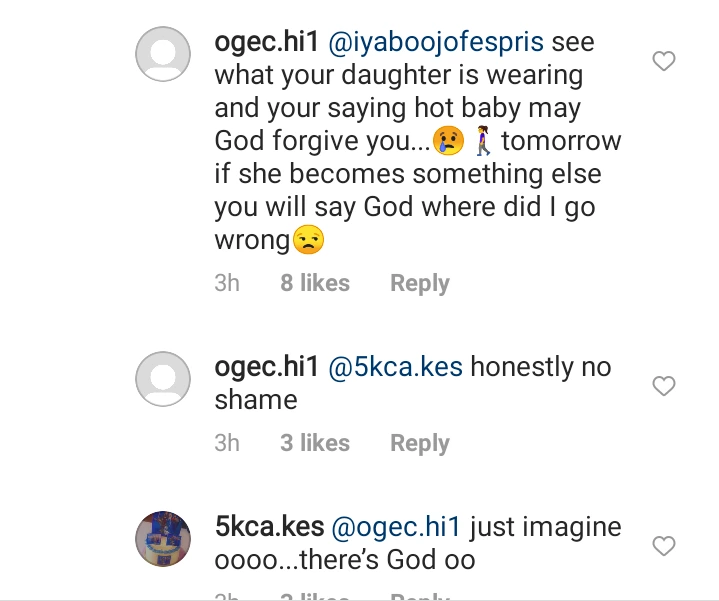 Source:
https://news-af.feednews.com/news/detail/300be0c4a1045ceb11e1adce07a2f73f?client=news