Posted by: Adejoke
« on: April 30, 2021, 01:46:02 PM »
The Deputy National Publicity Secretary of the All Progressive Congress (APC), Mr. Yekini Nabena, has threatened to report a popular Nigerian clergyman known as Reverend Fr. Ejike Mbaka, to Pope Francis. Ejike Mbaka is the spiritual leader of Adoration Ministry, Enugu.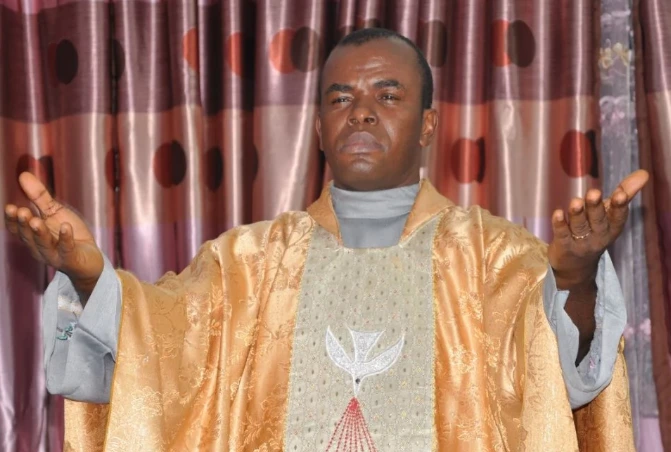 Rev. Fr. Ejike Mbaka was among those who happily supported the President when he initially contested for the 2015 Presidential election but at the moment fr. Ejike thinks Buhari is no longer fit to continue, so he should either humbly resign or be impeached.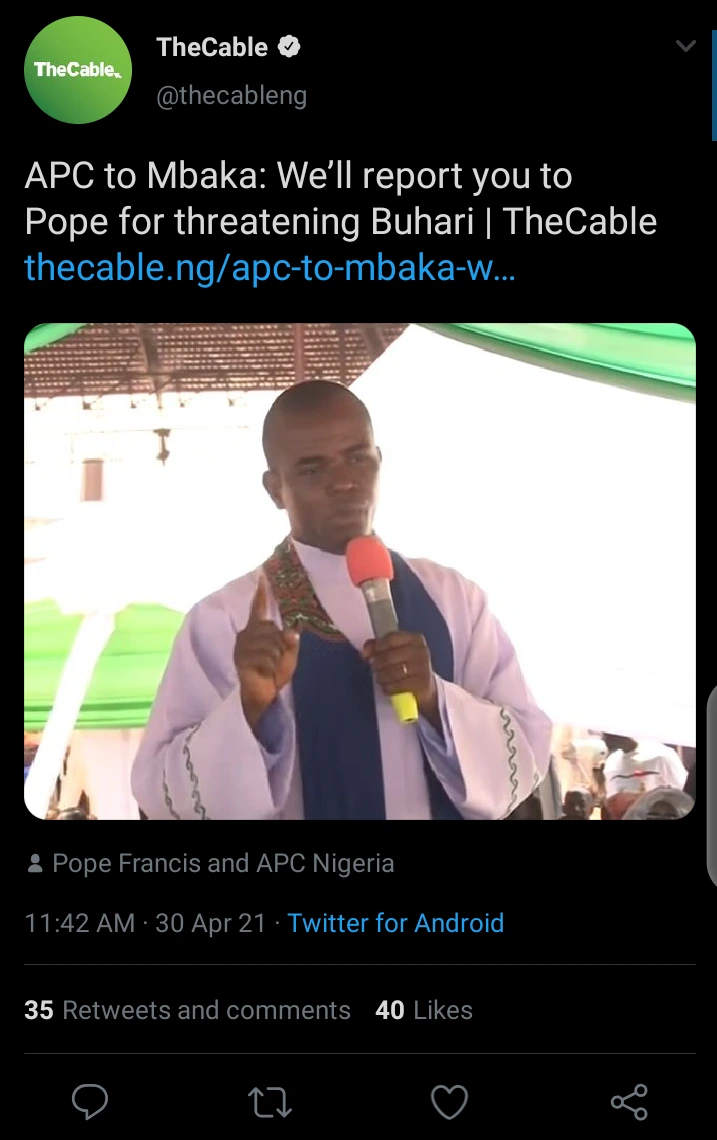 Nabena said the party would be forced to report the Catholic Priest to the senior authority in Rome. He further stresses that Mbaka is supposed to use his office as a clergyman to avert a political and religious crisis, but instead he is using it to threaten a democratically elected Government, for his gain while pretending to speak for the people.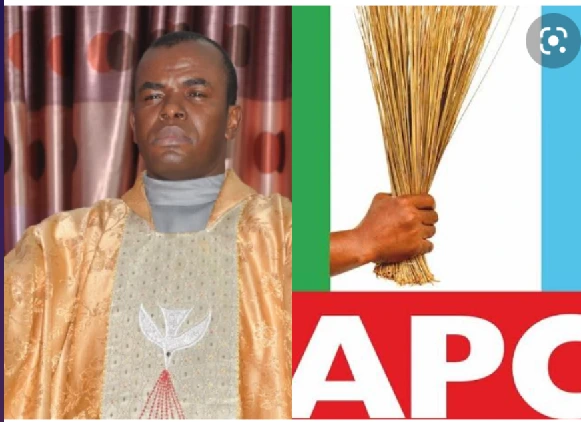 He said that Mbaka should leave political message for Politicians, or has he found another political ally or better still emulate Pastor Enoch Adeboye who fast and pray for the betterment of the country.
Source:
https://news-af.feednews.com/news/detail/2417690d1c9220233627fd113b992160?client=news