Posted by: Adejoke
« on: June 09, 2021, 12:53:45 PM »
Rising Yoruba freedom fighter and activist, Chief Sunday Adeyemo visited the Palace of Onidio of Idio after the killing of scores of indigenes and residents of Igangan on Sunday by alleged Fulani herdsmen.
Speaking at the Palace of Onido, he asked the monarch to allow him and his colleagues to train the youths of the community so that they could provide security for the area.
He also promised the monarch that this recent attacks and killing would be the last in the area. He lamented that the community is blessed with golf but it is being illegally mined by the Fulani.
His words:
"When I came back to Igangan the second time, all our Obas ran away, we did not anyone of them. They said Governor asked them to run away. But what I came for was that since we were victorious over Seriki Saliu, we should train our children to monitor the town till peace would return. After that those Fulani we evicted from Igangan relocated to Igbo Ora and the people accomadated them. That was where they mobilized to stage attack on Igangan, which should not be so. When the Fulani that were killing in Igangan were evicted, Igbo Ora and Eruwa people accommodated them? Why would you accommodate them?
"You ought to drive them away too because Igangan people that are killing are also your family. Aborede that was killed is a member of your family. You are not supposed to accommodate them. They even abducted a wife and a child of Oba Igbo Ora, and the monarch failed to speak up. Fulani killed in Igangan: No soldier came there. But when they heard I was going there, they(soldiers) stormed Igangan. You heard that they were killing brothers on Sunday and you did not go there to stop the killer. They were soldiers at Igangan borders when killer Fulani attacked the town. When we decided to visit the Fulani attackers, they deployed soldiers to trail us."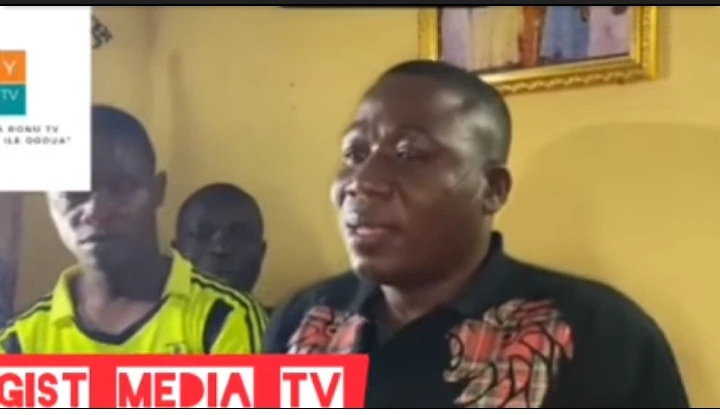 Source:
https://news-af.feednews.com/news/detail/336a78dbcdddba3781f574a4e433acf0?client=news